Want to brag in front of your friends and family? The April edition of Lode Runner Online: The Mad Monks' Revenge/Rewrite will allow you to!

*Bragging rights*

The scoreboard has been a long-time coming. I've had many requests to add a scoring system but it wasn't that much of a top priority. Now that the game is more complete, I took the time to add in the scoreboard. What you saw in previous builds was just read from the language file.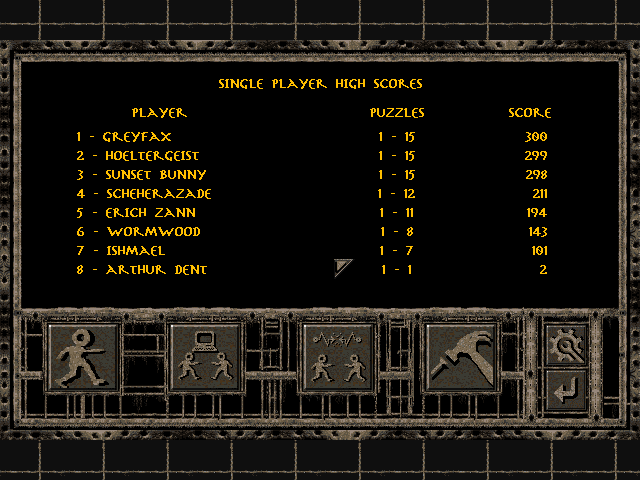 Screenshot of the Original 1P scoreboard
Does it work the same?
The scoreboard should work the same as the Original. The main difference is the addition of two extra boards, thanks to fellow tester Jared. The 1st two boards are when playing the built-in puzzle sets and the next two boards are for playing custom sets. As long as you best the lowest score, you'll be added. If you exit your game before you complete a puzzle, the points you accumulated in that puzzle won't be counted to prevent cheating.
If you finish all puzzles in the Official sets, you are now asked for your name before the credits + post-credits scene (in case you just want to skip those).
Speaking of cheating, if you cheat you can still get on the scoreboard as per the Original.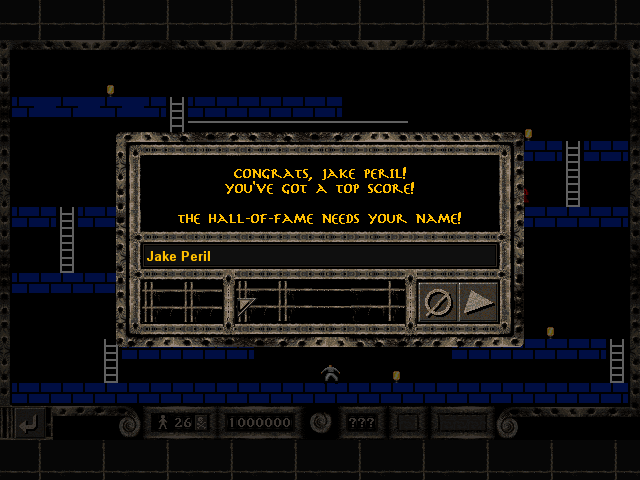 Entering your name for the scoreboard
The OS style box to enter your name has been 'themed' as you can see above and the text less robotic. Instead of "Player1" or "Player2" it now has the name of the runner who got the score.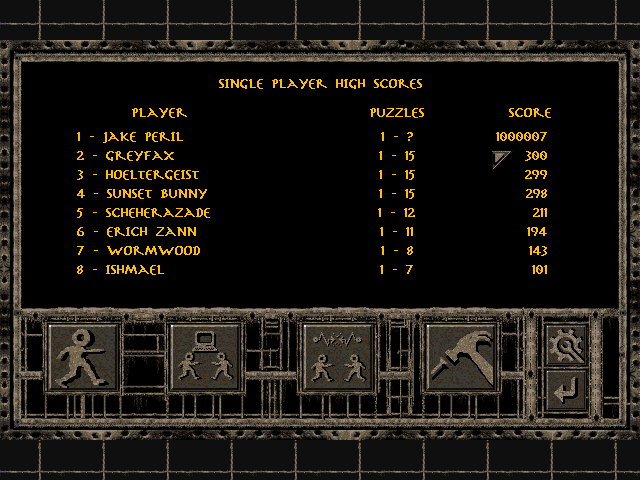 Look! I got top place!
Where can I find my scoreboard?
The scoreboard has the nice classic '95 style name of SCORES.DAT which you can find in your Lode Runner puzzles/saves folder below.
Windows Documents\My Games\Lode Runner Online
Mac /Library/Application Support/Lode Runner Online
Linux Home/.local/share/Lode Runner Online
If you would like to wipe the scores, delete SCORES.DAT when the game is not running and the next time you play, the default Original scoreboard will be recreated. No more rooting around in the Windows Registry!