Release notes for July 2018 (build 18.7.28). This build contains some general fixes and enhancements, performance boosts, plus overhaul of editor region tools.
Want to chat about this project? Find friends to play online with? Report a bug? Join our Discord channel! https://discord.me/madmonksrevenge
A name in parenthesis and in bold is the finder of the bug/quirk. Thanks to all, I really do appreciate your time and support. Cheers!
New
it is now easier to collect/drop tools when falling **(Discord Community)
cut/copy/flip/region updates - streamlined, less code, plus easier to drag regions
selected regions are now filled to stand out
paint helpers only draw when adjust settings (pliers) tool is selected
paint helpers are now solid to stand out better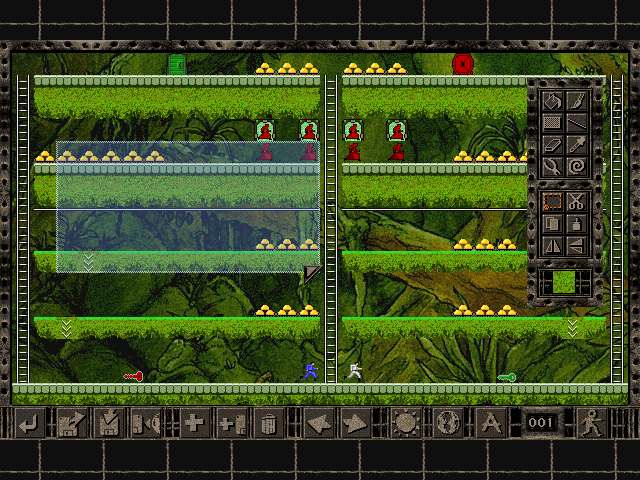 Easier to see a selected region
Fixes
game crashed when audio DLC was not preset (How)
game did not update when an expected runner was missing from the puzzle (How)
monks were allowed to cross from a ladder inside a faded out phaze brick - this did not match the Original (Ringcaat)
Known Issues
gamepad feedback keeps going when using more than one controller
switching to windowed mode hides the Dock (Sierra)
regen bomb timing does not accurately match the Original