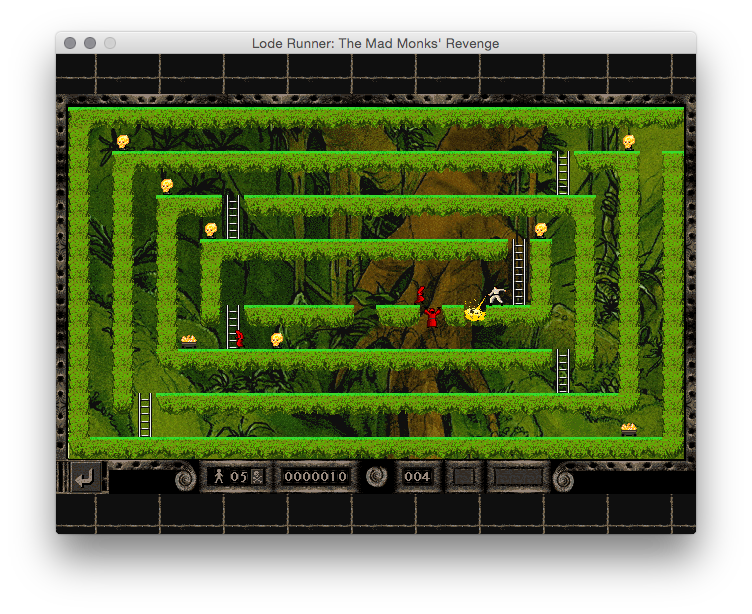 IT'S ALIVE!!!
Try it out!
Want to give Lode Runner: The Mad Monks' Rewrite a go on your Mac machine? Head on over to the downloads page.
UPDATE 13/08/16:
Just a note for people who are only just finding this project, this game works natively on OS X without the use of emulators!
It works on Mountain Lion, Yosemite, and El Capitan and doesn't need any other files.
Simply download the app bundle and place it wherever you want and you're good to go!
Saves & puzzles will be stored in your /Library/Application Support/Lode Runner Online folder.