Release notes for build 19.7.30. This build contains gameplay fixes, new features, and general improvements.
Want to chat about this project? Find friends to play online with? Report a bug? Join our Discord channel! https://discord.me/madmonksrevenge
A name in parentheses and in bold is the finder of the bug/quirk. Thanks to all, we appreciate your time and support.
New
you can now edit GamepadCursorSpeed property in your config file
regenerating bombs now show in puzzle schematics (this does not match the Original, but makes more sense) (ChaosUnown)
new regenerating bomb added from Lode Runner 3-D and Xbox Lode Runner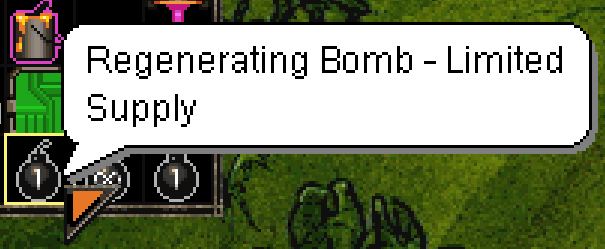 These bombs work much the same as a normal regenerating bomb with one major difference: after collecting it won't re-spawn into the puzzle until it is either detonated or the runner carrying it dies.
Fixes
fixed bug that did not refresh tabs in the Options Screen (Zera)
fixed bug that could cause the game to crash when connecting a gamepad while the Options Screen was open (Zera)
gamepad start button now toggles pause state and back button shows the menu during gameplay (Zera)
ORIGINAL and CHAMPION puzzle groups that ship with the game now have Quirks off and Classic on by default (Jeffrey)
runners did not auto-run off a monk the same as the Original game
fixed runners dying when running off a monk into a blasted/phazed brick (Zera)
fixed incorrect colour palette for Dark World (Discord Community)
fixed Editor accepting mouse scroll input when the Parts Bin was visible
fixed monks not choosing a free entry door and queuing at another (Jeffrey)
improvements to regenerating bomb system
monks can now drop treasure while holding a hand-over-hand bar - this matches the Original game
runner can no longer collect bombs or treasure if being killed - this matches the Original game (treasure can still be collected if re-spawning in 2P+ games)
Known Issues
monks merge/get stuck when crossing on/off ladders
full-screen does not work correctly on macOS
full-screen with stretch-to-fit option does not work correctly with 4K displays