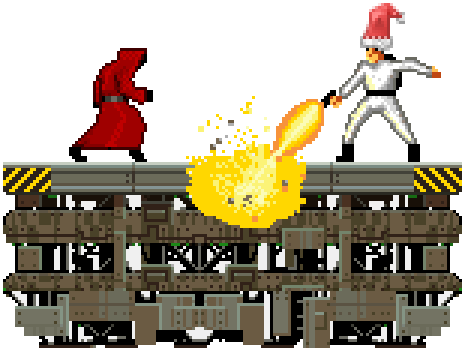 Merry Christmas!
A big year for Lode Runner Online: The Mad Monks' Revenge rewrite! 2016 saw LAN gameplay, 4 runners, new game options to allow you to tweak how the game plays, and many inconsistences with the Original worked out.
Special thanks (in alphabetical order) go to;
Adam
Ali
Artyom
ChaosUnown
Greyfax
Howie
Jared
Jeffrey
Leandro
Ralph
Rick
Stephen
TJ
...and everyone else who has given us feedback or simply downloaded it and gave it a go.
What's coming in 2017?
A place to browse, download, and share puzzles directly from within the game. This will help spread all of the great puzzles out there and by being built in to the game, you can do it as soon as you've finished creating & testing.

Online gameplay to allow you to play with friends and family. Play anywhere across the globe on Windows, Linux or Mac.

As the tooltip text and other strings are finalised, we'll start to add translations to other languages. So if you speak something other than English, hit me up in a few months!

Mad Monks' Revenge running on the Raspberry Pi - the perfect dedicated Lode Runner box. Connect to your TV, invite some friends around and go bonkers!

And most importantly; completely finish the game!