Welcome to the last weekly update post for 2016! Merry Christmas everyone! This project will be back in full swing at the start of 2017.
There has been quite a bit of interest in getting this Lode Runner Online: The Mad Monks' Revenge to run on the Raspberry Pi. I don't have a Pi so can't offer much help. If you've managed to get MMR to work on the Pi then I'd love to know. In the new year I might look into getting the project to run with Windows IoT on the Pi 3.
A name in parenthesis and in bold is the finder of the bug/quirk. Thanks to all, I really do appreciate your time and support. Cheers!
Editor
fixed bug that showed the editor menu when closed
Game
players no longer fall when a ladder is above a phase block when it phases out - this matches the Original (Howie)
you can press any key (except death) to toggle pre-game pause - this matches the Original
tweaked monks changing directions on ladders to match the Original
monks can drop gold in phase blocks - this matches the Original (Howie)
tweaked players getting squished when climbing a ladder into a phase block
players that are partially inside a phase no longer draw topmost when the phase is solid - this matches the Original (Howie)
LAN
snapshots buffered to reduce "jitters"
basic adaptive code added to improve perceived network lag when processing snapshots
host no longer echoes messages to the client that sent the message
lobby changes;
fixed incorrect behaviour when clicking revert
revert no longer resets the max player count to the default (4)
refactored lobby code
fixed bug that caused odd results when host toggles monk mode (when using the YOG cheat)
fixed blaster effect not updating for monks on client machines
General
added toggle to dropdown control on the Options dialog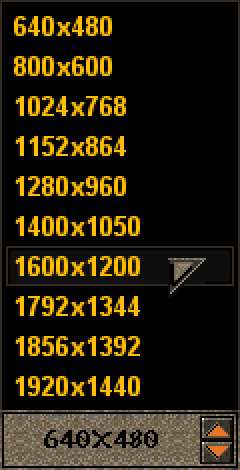 Toggle added to drop control
Bugs being worked on
collecting tools when falling is not always easy
What I'll probably do next week
input predication (web games)
monks merging when crossing ladders