The October build is up and ready to download. I've had a couple more people contact me and report some bugs which I'm really chuffed with. Over 100 bug fixes, updates and improvements where made to Lode Runner Online: The Mad Monks' Revenge rewrite - 37 of these were submitted by testers!
If you find anything at all that is wrong with the game so far or have any ideas or suggestions, please get in touch with me. Your feedback is very important to making this project as good as it can possibly be.
The next build will be at the end of November. Can't wait until then? Just shoot me an email and I'll send you a patch to try out - just remember that patches may be a little unstable.
Special thanks this month to Kyson, Leandro, Jukantos, Stace, Alen, and Rick for play testing and finding bugs. Thanks, guys!
Continue reading for a summary of all the fixes, improvements and new features in the October update.
Editor
random puzzle generating feature was added to aid in speedier puzzle creation;
for more info, read up on the random puzzle generator feature
you can now use the middle mouse button as a shortcut for the eye-dropper
the 'no' sound effect plays when you attempt to undo when you've got no more undoes left
fixed crash when loading broken or invalid puzzles
fixed a couple of bugs when deleting puzzles from a set
fixed bug that crashed game when trying a puzzle
3 features added, 8 bugs fixed
*Puzzle generator in action*
Game
major update to gameplay
mouse support added;
only one player can use this and if more than one does, Jake will be favoured (well, he is the team leader after all)
left press to move
right click to pick up/drop a tool
middle mouse click to use a tool
left click on a block on either side of the player to blast
fix to monk AI glitch the caused some puzzles to become unsolvable
fix to monk AI that prevents them from drowning or interacting with liquid
multiple fixes to monks merging together and becoming stuck
improvements to monks waiting on others when climbing out of a hole
fixes with gold not awarding points to runners
monks now collect and drop gold more accurately
fixes to hidey-hole to match the original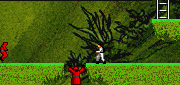 fixed multiple bugs with goop buckets not working on the bottom of the puzzle + crashing the game
multiple fixes to bugs on some quirks
media volume toggles on a keyboard no longer crashes the game
fix to stop game crashing when cheating
updates to the save game format
improved the accuracy of regenerating bomb values against the original
if a gamepad is the input method but it is not connected, the game will fallback to the keyboard
2 features added, 44 bugs fixed, 20 improvements
*Monk only teleports* *Mouse control in action*
LAN
greatly reduced LAG and bandwidth
monks drop gold when snared
gamepad feedback support enabled
updates to bomb + UI for tool collection
4 bugs fixed, 5 improvements
If you find any quirks, please let me know. I've spent quite a lot of time on LAN this month to ensure games are mostly functional.
General
CD audio support fully removed. For the reasons behind this, read the CD audio post.
the game will now remember if you last played full-screen or windowed and restore this
all in-game text moved to language files
if the game crashed, the puzzle you were playing (if any) is added to the crash dump
fixes to the font system, improving speed and reducing code
massive code reduction
the game starts after the sound effect finished playing (matches original)
3 features added, 6 bugs fixed, 7 improvements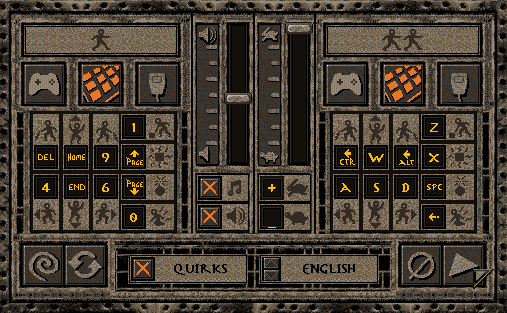 More keys now available