The August build is now available to download for Windows, Mac and Linux. This build focused on fixing outstanding monk AI glitches, adding to LAN support and a complete overhaul of the editor.
Still playing the Original Lode Runner Online: The Mad Monks' Revenge"? If you've got the Windows 10 Anniversary Update, then you can read this post on what has changed.
This monthly post covers the highlights from the last month of work. If you like to read the weekly update posts featured in this build, you can find them here: weeks #31, #32, #33, and #34
What are you waiting for? Head on over to the downloads page page and get a copy!
Special thanks this month go to Howie, Leandro, Steve, Jared, Ali and everyone who downloaded the August build.
If you find anything at all that is wrong with the game so far or have any ideas or suggestions, please get in touch with me. Your feedback is very important to making this project as good as it can possibly be.
Continue reading for a summary of all the fixes, improvements and new features in the July update.
---
Editor
2 new features, 8 improvements
complete overhaul of editor, reducing code, increasing maintainability and adding new features
paint and erase updated to match MS Paint
updates to cut/copy/paste to match MS Paint
hovering the mouse over a bomb will highlight blocks that will be destroyed
improvements to undo
secret exits added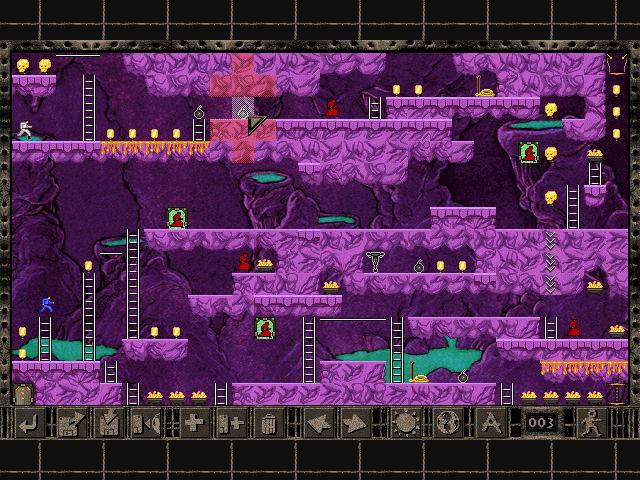 Explosion radius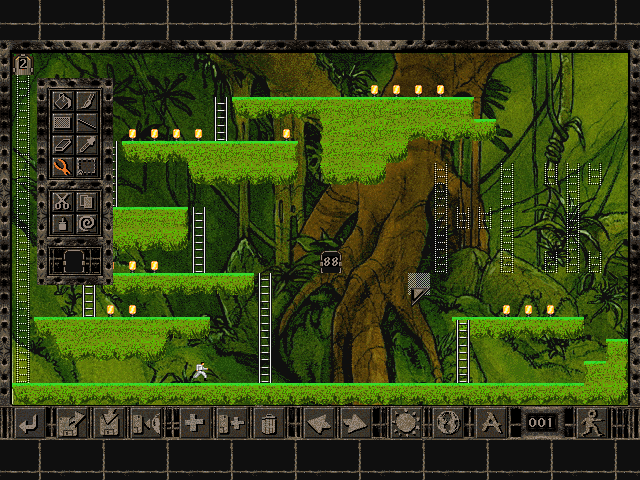 Secret exit door
Game
1 new feature, 14 bugs fixed, 6 improvements
numerous fixes to monk AI
fixed bug that caused players to move through blocks
fixed bug that did not squish players in blocks
fixed bomb detonations to match Original
fixed issue that delayed blocks bombed by more than one explosion from closing/healing correctly
UI tweaks to gameplay settings based on feedback
support for secret exits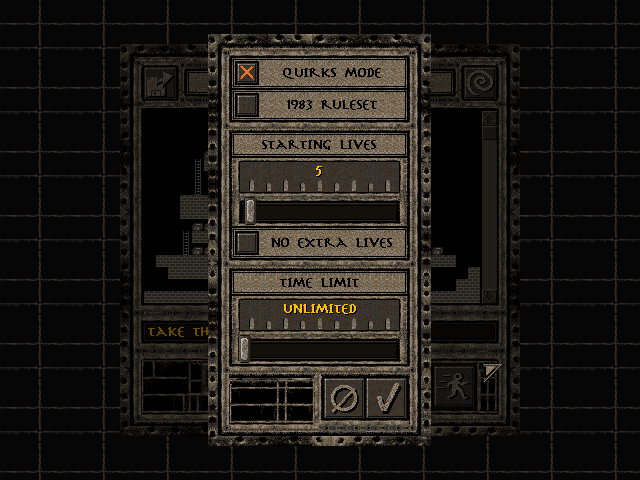 Minor update to gameplay settings
LAN
1 bug fixed, 5 improvements
games are now auto-saved when a player unexpectedly quits
resume game on the menu now works correctly
limited life options are now available for LAN games
puzzles transferred from the host now save in your Operating System's temporary folder
relaxed bandwidth saving measures
General
2 new features, 8 bugs fixed, 7 improvements
read-only textboxes separated into a label control
menu bar no longer shows in fullscreen on OS X
DisableForceFeedback added to config file
pressing F12 will save a screenshot to your Lode Runner Online directory
tooltip text updated
"changelog.txt" file now included in monthly builds
video player fixes
What's coming next?
improved monk AI: this will be the main focus of the September build
updated file dialog
updates to lobby