Welcome to the 1st build for 2016! Over 40 bug fixes, updates and improvements were made to Lode Runner Online: The Mad Monks' Revenge rewrite. Of these, 29 were submitted by testers. Although this month is rather light, quite a lot of inconsistencies with the original were fixed. This is very important in making the gameplay match as close as possible.
If you're new to this blog and to the project, each month I do a post with a brief list of what was done this past month. If you'd like to read these posts in full then here are the links to week #1, week #2, week #3 and week #4.
If you find anything at all that is wrong with the game so far or have any ideas or suggestions, please get in touch with me. Your feedback is very important to making this project as good as it can possibly be.
Special thanks this month to Leandro, Jeffrey, Jared and Adam. The builds now include the puzzle sets from Leandro (Mad Monks TRUE Revenge), Jared (Death Match and Little Bad Guys) and by Adam (A & J Levels2). The puzzles will show up the file dialogs - you don't have to copy them, they'll just be there.
Continue reading for a summary of all the fixes, improvements and new features in the January update.
Music
The name of the music DLC has changed. You can get it via the downloads page. If you've already downloaded the DLC, don't worry - just copy it as-is into the games DATA folder and it will work. You don't have to do anything.
Editor
shortcut fixes
UI improvements to the World Preview dialog
you can now choose a different music track via the World Preview dialog (replace the old "music" file menu). You can read more about it in the guide to Getting the most out of the editor
1 new feature, 2 bugs fixed, 1 improvement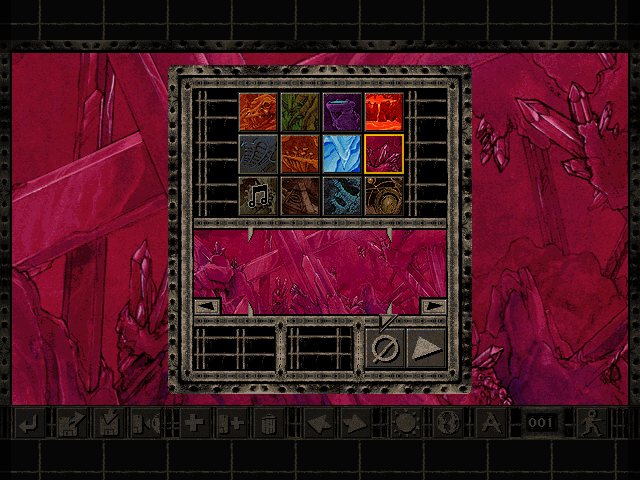 Music can now be chosen in the World Dialog
Game
the game will no longer crash on exit for some Windows machines
all bombs should now follow the same rules as the original, including snare traps increasing the blast radius on big/boss bombs
rope traps should now follow the same rules as the original
runners in two-player games are granted the correct amount of lives upon exiting a puzzle
better support for puzzles that have been modified using Jim Winkler's Hacker's Editor
runners can now unlock doors for other runner-specific locked doors
Lava and Phosphorus world cut-scenes play in the correct order
monks will now drop gold when gassed and when caught in a rope trap
monks will enter a puzzle more randomly when dying
save game format altered to better support Jane Peril + Digmo and make future changes easier
you can now open locked doors when falling
you can now drop from a monkey bar when moving left/right without stopping first
if a monk teleports and a runner is standing on the receiver, the monk will stay dematerialized until the receiver is clear
YOG cheat will now allow you to cheat without affecting your score
2 new features, 14 bugs fixed, 13 improvements
The post-credits cut-scene was converted to the original Presage format. You can blog posts for part 1 and part 2.

*Mad Monks' Revenge bonus ending scene*

The game now offers and in-game menu which has been absent for a year now. ALL the keyboard shortcuts from the original game will work in this rewrite. Accessing the options dialog when playing allows you to changes keys, swap to a gamepad, toggle audio, etc. without having to first save your game, then return to the main menu. Anything you alter will take effect immediately.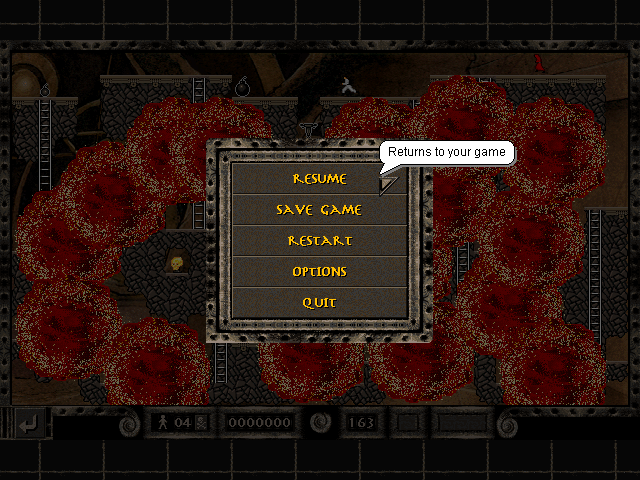 The new in-game menu
A new quirk called Fall immunity has been added to the Quirks Mode list. In the original if a monk eats a runner when he is falling into a hole, he will run off or idle instead of the expected behaviour of falling.
If you turn Quirks Mode off the monk will drop into the hole as you can see below.

General
all new resources moved into the original PRS archives and removed AVI files
tooltips are now positioned on the mouse cursor
1 bug fixed, 5 improvements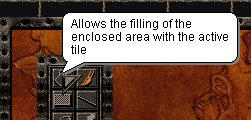 Centred tooltips