As usual, I've been busy with work and haven't had much time to get stuck in to Lode Runner 2.
That said, I did make some time this week to progress with the Editor.
Editor
Added the escape menu - so far I've got it centred in the screen rather than centred in the world viewport like the original does
LR2 font loaded
Mouse snap-to-grid added
Volume highlighting added (more on that below)
Tooltips and shortcuts added to all toolbox items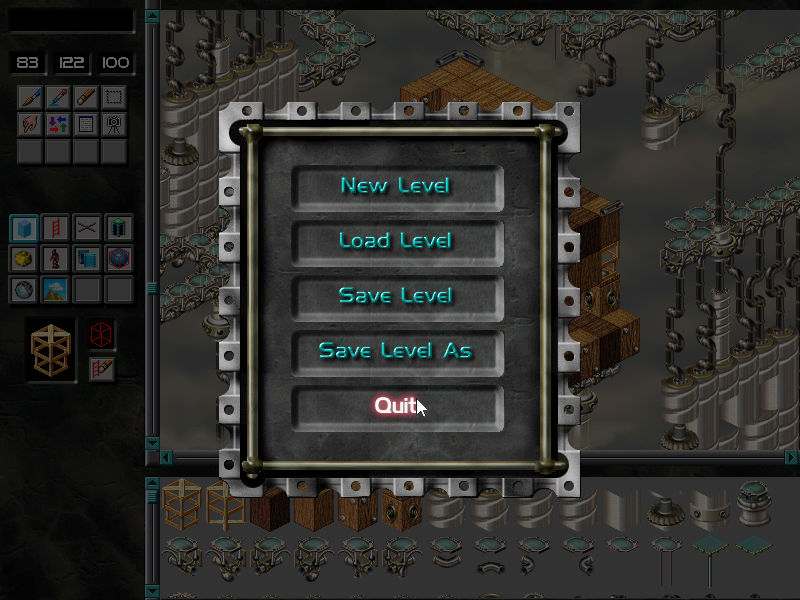 Editor's escape menu
Pixel-perfect mouse picking
The original Editor allows you to shift+click to select a brick and snap to it. After much testing, I couldn't find any way to determine which item the mouse is over so I resorted to the old tried and tested method of using a mouse map.
How it works is relatively simple:
Each time the level is modified, render it a second time to a RenderTarget using a solid colour, with each brick using a unique colour
I generate a "random" colour based on the brick index so it's easier to find later and means I don't have to store it
Store the image as a 1D array via RenderTarget.GetData
Each time the mouse moves (and shift is held), lookup which colour is at the mouse coordinates
Undo the above "random" colour to determine the index of the brick
Render it highlighted!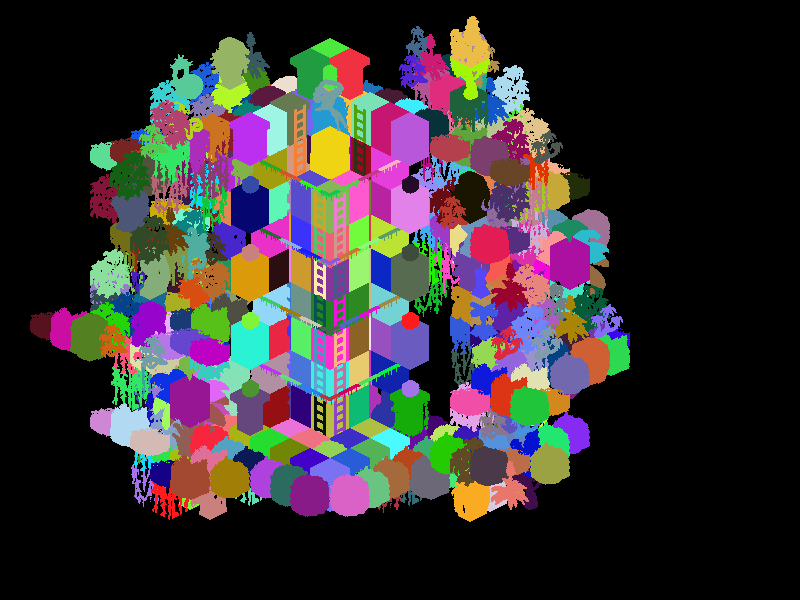 Mouse map for the level 'Swingers'
And here you can see a brief video of it in action and also how LR2 renders a level:
What's next?
Over the coming weeks, I hope to have cleaned up the project so far and continue on with:
Look in to how LR2's editor seems to know what each properties a brick has. This data gets saved in the level but where does the editor get it from? Is it hardcoded in (I hope not) or does it come from a file I haven't found yet?
Start the basic tools such as paint & erase