The September build is now available to download for Windows, Mac and Linux. The main focus of the September build was improving monk AI, building upon existing features and trying to get this remake to match the Original as closely as possible.
If you've playing the Original Lode Runner Online: The Mad Monks' Revenge with the Windows 10 Anniversary Update, then this post has a list of all the known pitfalls.
This monthly post covers the highlights from the last month of work. If you like to read the weekly update posts featured in this build, you can find them here: weeks #35, #36, #37/38, and #39
What are you waiting for? Head on over to the downloads page page and get a copy!
Special thanks this month go to Howie, Leandro, Steve, Ali and Artyom + everyone who downloaded the August build.
If you find anything at all that is wrong with the game so far or have any ideas or suggestions, please get in touch with me. Your feedback is very important to making this project as good as it can possibly be.
Continue reading for a summary of all the fixes, improvements and new features in the September update.
---
Editor
1 new feature, 9 bugs fixed, 4 improvements
numerous bug fixes when selecting/copying/pasting regions
flip horizontally (CTRL+< ) and vertically (CTRL+> ) added to toolbox
paint tool now matches the Original in regards to painting buried items
numerous fixes to the undo command
updated bomb paint helper;
easily see what will be destroyed
easily see what areas will survive an explosion
updated tooltip text in the puzzle viewer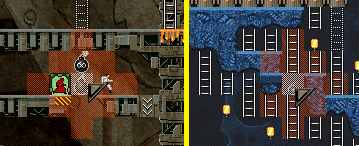 More user-friendly bomb helper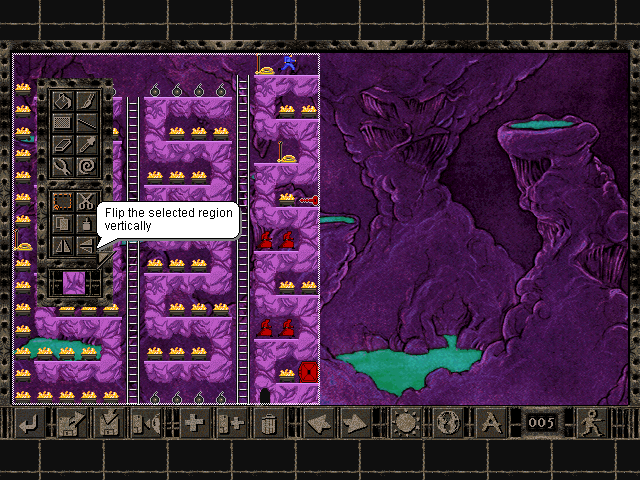 Flip horizontally and vertically now on the toolbox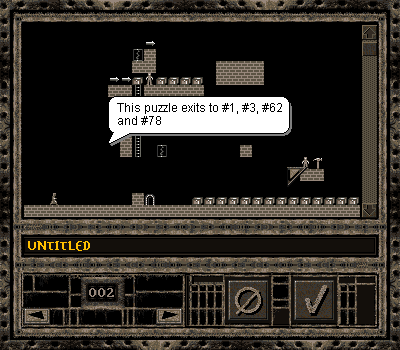 Updated puzzle viewer tooltips
Game
1 new feature, 13 bugs fixed, 24 improvements
significant monk AI changes;
no longer bunch together on ladders
numerous tweaks to match the Original game
updates to collision detection
you can no longer move left/right if the up/down key was held down first - this matches the Original
fixed bug that allowed players to run through walls
goo tool now matches the Original
runners on ladders match the Original more closely
fixes to controlling monks with YOG mode enabled
if the game crashes, an auto-save will be created so you don't loose your game
"Can't drop that here..." added to Quirks Mode
improvements to cut-scene handling
updates to jackhammer tool to match the Original


Dropping tools while you are using them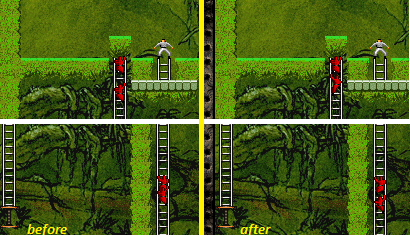 Monks no longer get cramped on ladders
LAN
2 new features, 1 improvement
improvements to prevent players falling to far behind the host
support for YOG mode adding to LAN games
revert option added to lobby (when hosting)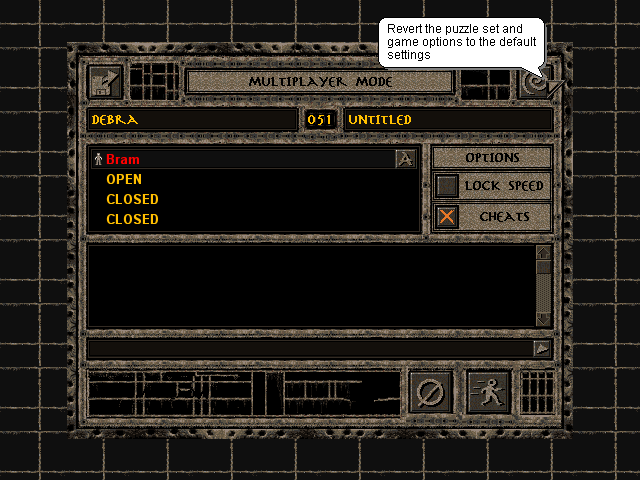 Revert toggle to speedily reset all game options without quitting and starting again
General
1 new feature, 2 bugs fixed, 13 improvements
file dialog updates;
browse puzzle/saves folder in the file dialog no longer stays pinned at the top
results now show files that start with the filter or contains it (easy to find your stuff)
improved handling of loading world assets
updated game positioning system
overhaul of puzzle interaction
return of the game credits when at the main menu (not the end of game credits) CTRL/CMD+A
numerous updates to error handling/crash file generation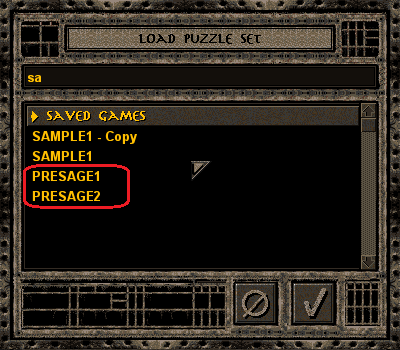 Files in the red ring did not previously show

*Credits*
What's coming next?
investigate/fix LAN games crashing